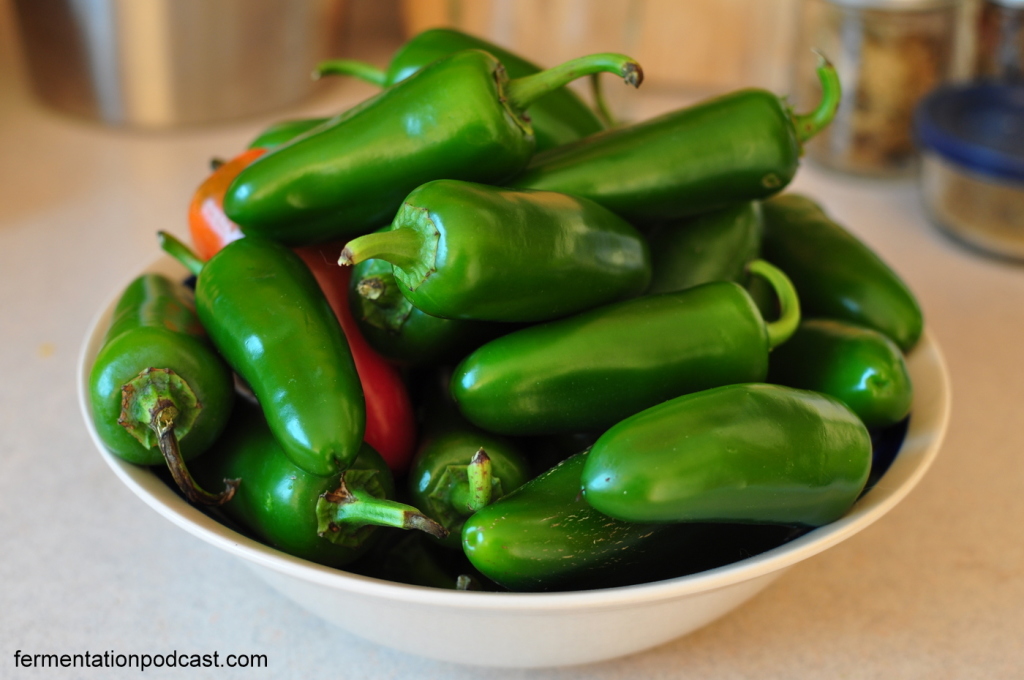 What should I do with this beautiful bowl of jalapenos?
Should I make pickled peppers? Hot sauce? Or should I try my new idea of making pickle salt but instead, make a spicy pickled pepper salt?
I recently published my Fermented Jalapeno Hot Sauce Recipe and explained how to do it in Episode 12 – How to Make Homemade Fermented Hot Sauce, but with this amazing problem to have, I figured I'd make a quick post and what I think I'll do is try all three!
There are so many things you can do with jalapeños like making:
roasted jalapeños
freezing jalapeños
dehydrated jalapeños
canning jalapeños
stuffed jalapeño peppers
jalapeno jelly
spicy jalapeño salsa
storing them in oil in the refrigerator
But when it comes to fermentation and making pickled jalapeños etc, I see a few good things:
pickling jalapeños, either alone or with other vegetables & fruits
jalapeño hot sauce
fermented jalapeño salsa or relish
spicy jalapeño pickle salt
fermented jalapeño cheese
jalapeño sourdough bread
spicy jalapeño soda (yes, you can do this)
spicy jalapeño beer (I've tried this and it's very spicy!)
If you have any amazing things that you've done with jalapenos, let me know! There are so many other great ideas but here a few! Happy fermenting!