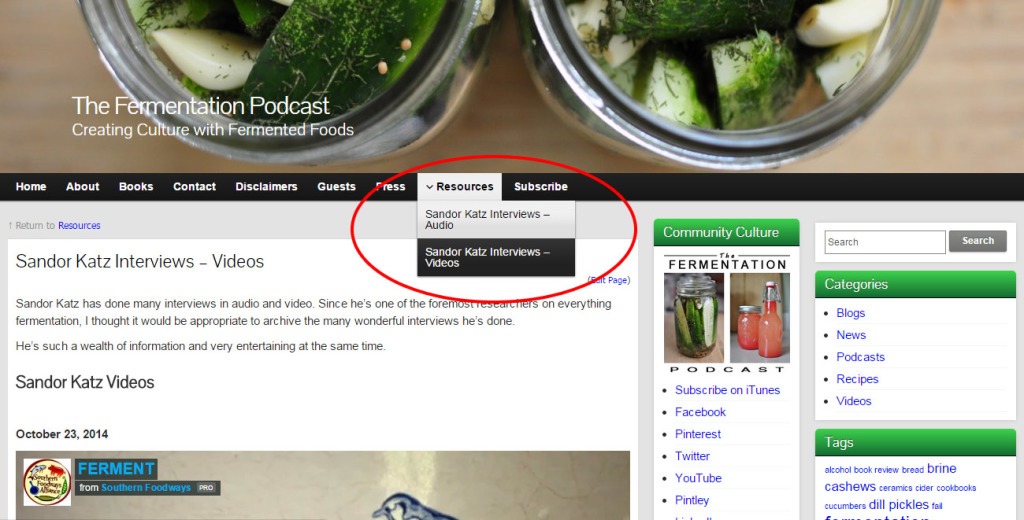 I thought I might start putting together some resources that I think will help people in getting started in fermentation. The more people out there fermenting, the more great recipes and know-how we can get into the general public again!
I'll start putting somewhat of a knowledge base of how-to's and some links to helpful posts that I've done, but first I thought I might start with good interviews done by Sandor Katz since he's been the expert on this subject since it came back into popularity.
If you have any great audio or video by Sandor Katz I might have missed, let me know and I'll add it!