Podcast: Play in new window | Download (Duration: 46:29 — 16.1MB)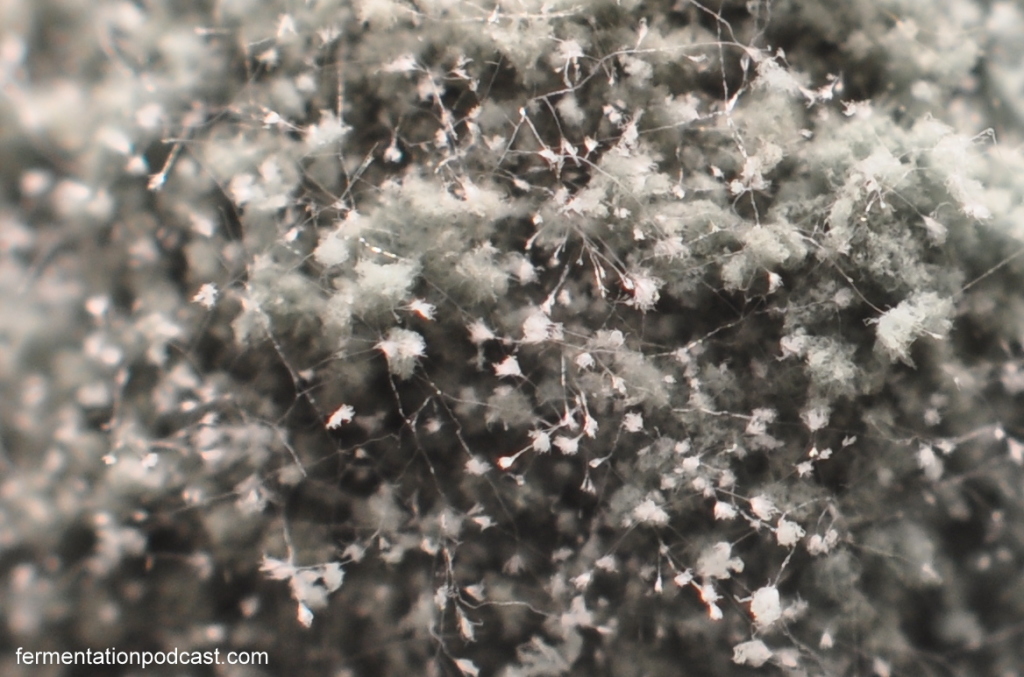 Today I have an interesting mix of a show with a first time of listener feedback where I go over emails that people have written me and questions relating to fermentation or the show. I also remind everyone that just listens to the podcast and doesn't get out to the website, there's tons of pictures here!
I go over in detail the recipe for a basic vegan fermented cashew cheese and the round the show off with some of the posts I've done recently on mold & food safety. If you haven't seen some of the pictures of the up close shots of mold, it will boggle the mind.
TOPICS INCLUDED IN TODAY'S FERMENTATION PODCAST:
The first listener feedback segment of the show where I cover

Someone making holiday pickles
A show suggestion of aerobic vs. anaerobic fermentation and the idea of a "fermentary"
Having fermentation knowledge in a SHTF scenario and making food last longer in things like a just a power outage like what you'd get from a snow storm or a hurricane
Thoughts on a SHTF scenario in terms of long term storable food like grains and beans and making tempeh from soybeans
One listener shares a good recipe for Pineapple Slices and Hot Peppers in a Salt Brine
One person's theory on the origin of fermenting from peoples living near the sea shore and a fermented duck egg that's fermented for a year
The interesting idea of fermenting things by burying them at the beach to let the salt brine cure them
The microbiome diet and how a 76 year old man keeps healthy, happy, and gets out to walk along with eating fermented foods on a daily basis
A question on whether I strain the ginger bug before putting it into the ginger ale batch and whether I fill the jar of ginger but back up with water along with sugar and more ginger
Thoughts on becoming profitable and selling fermentation equipment and also maybe creating a sponsorship or members section where members could get discounts on fermentation related items from businesses
Questions on how long it should be before getting bubbles when making sauerkraut
My question to you of did you like this listener feedback segment and should I keep it on the show?

Making a basic vegan cashew cheese recipe using rejuvelac and a lot of ideas to alter that recipe and make some killer fermented "cheese"
I cover the topic of mold and go through the post of Five Questions on Mold and Food Safety which involve these five questions

What is mold and why is there mold on top of my sauerkraut, pickles, etc.?
Is it harmful or dangerous to eat mold and what can it do to you?
Is it safe to scrape mold off the surface of a brine and then eat the ferment that is below the brine level?
Aren't you afraid of mycotoxins and doesn't mold have roots?
How can I prevent mold from growing on my ferments and what do I do now that I have it?
LINKS FOR TODAY'S SHOW:
I'd love to hear your thoughts on today's show so be sure to comment below or if you have an idea for the show, email me at paul at fermentationpodcast.com or just click on the Contact button on top of this page and fill out the form. I look forward to hearing from you!