Podcast: Play in new window | Download (Duration: 20:34 — 7.2MB)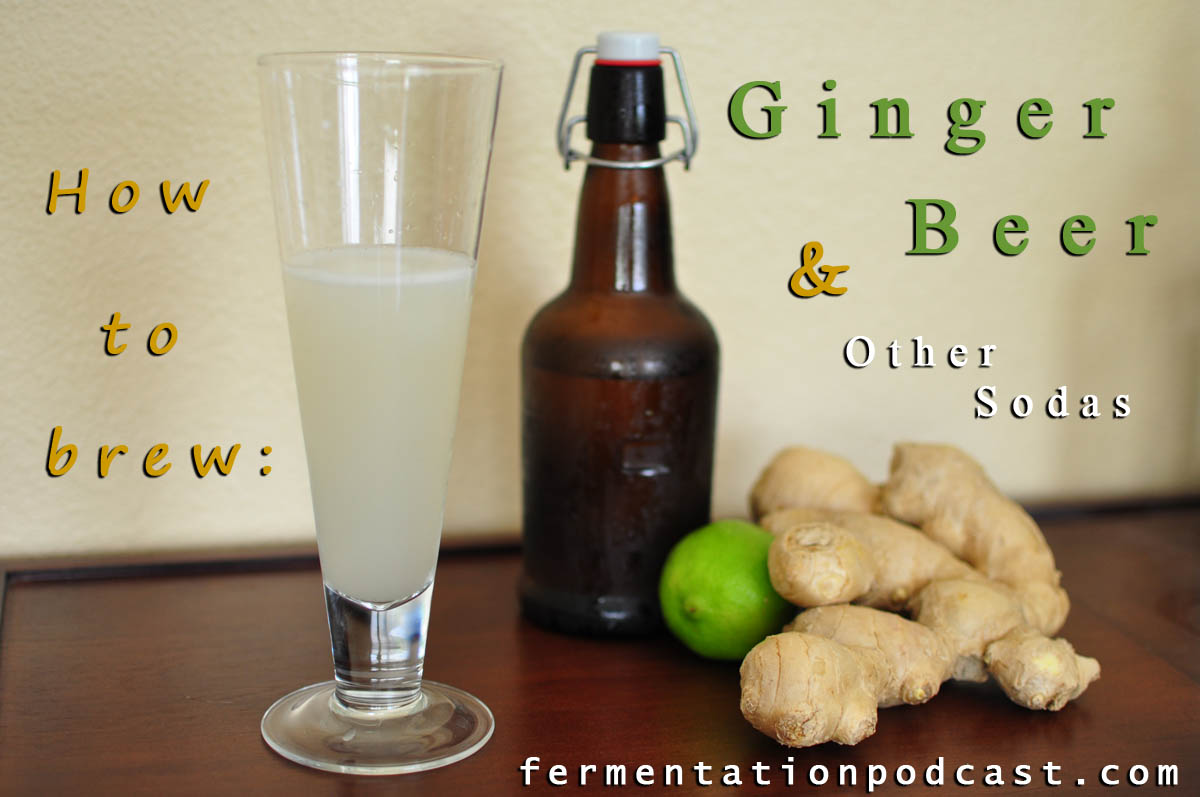 Today I wanted to cover how to make ginger beer, how to make lacto-fermented soda, and some of the benefits of drinking ginger beer (or ginger ale). The history behind ginger beer is long and somewhat obscure but there's no doubt of it's popularity and it's great taste.
Also, once you know how to make homemade ginger beer, you should be able to make any kind of lacto-fermented soda and that's my goal for today's show. You should have the confidence to go to the store, buy some ginger, go home tonight and make some ginger beer yourself with some easy steps to follow and I tell you my ginger beer recipe.
Once you make a ginger bug, make sure to keep it alive and feed it every once in a while so you can continue this ferment on for a long time. Have people taste test your ginger beer and maybe even throw a party for people to try all of the flavor combinations you can come up with.
If you have any interesting flavors and recipes, make sure to comment below in the show notes and let me know because I'd love to try anything that tastes great!
TOPICS INCLUDED IN TODAY'S FERMENTATION PODCAST:
What is ginger beer and what does it taste like?
What are some of the benefits of ginger beer?
The history of ginger beer and ginger ale
The difference between a lactic acid & yeast fermentation and a lactic acid only fermentation
How do you make a ginger bug and what it is
The difference between a lactic acid & yeast and just a lacid acid fermentation using whey
Making the syrup for a ginger beer or ginger ale (ginger beer recipe)
How to make a lacto-fermented soda
What are some flavor possibilities with several ingredients like fruit and herbs
LINKS FOR TODAY'S SHOW:
I'd love to hear your thoughts on today's show so be sure to comment below or if you have an idea for the show, email me at paul at fermentationpodcast.com or just click on the Contact button on top of this page and fill out the form. I look forward to hearing from you!