Podcast: Play in new window | Download (Duration: 29:17 — 10.2MB)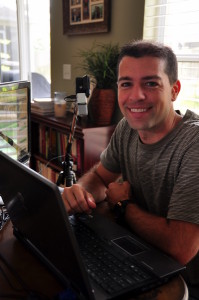 Today I want you to get started in fermentation with some simple ideas and fermentation recipes in several fermented foods categories. Everyone has to start somewhere, but just like the key to getting anywhere in life, the answer is that you have to start doing SOMETHING.
The journey of 1000 miles starts with a single step so take that first step!
In this show I briefly go over things like pickles, sodas, and include recipes to things I started out with like sauerkraut and a no-knead bread recipe that's extremely simple. Another recipe that you should find useful is making regular homemade yogurt and a vegan yogurt.
I also start out at the beginning with some thoughts on the idea of cultures passing their knowledge down from one culture to the next and how we nurture that relationship through time.
TOPICS INCLUDED IN TODAY'S FERMENTATION PODCAST:
Thoughts on the movie "Lucy" with (Scarlett Johansson & Morgan Freeman) and how this relates to fermentation and cultures of the past
How I got started in fermentation and what were some of my first ferments
How to get started into fermented foods
Thoughts of fermentation equipment and what you can do if you can't afford expensive equipment
Getting stuck when you don't have the right ingredients
Recipes and ideas to get you started off including

Fermented cabbage (sauerkraut)
Pickles
Fermented carrots
Pickled peppers
Ginger ale, ginger beer
No-knead bread recipe with the 1-2-3-4 method
The basics of making homemade yogurt
The basics of making homemade vegan non-dairy yogurt

Other places to find inspiration and recipes like Pinterest (The Fermentation Podcast Pinterest Boards)
LINKS FOR TODAY'S SHOW:
I'd love to hear your thoughts on today's show so be sure to comment below or if you have an idea for the show, email me at paul at fermentationpodcast.com or just click on the Contact button on top of this page and fill out the form. I look forward to hearing from you!