Podcast: Play in new window | Download (Duration: 35:53 — 12.5MB)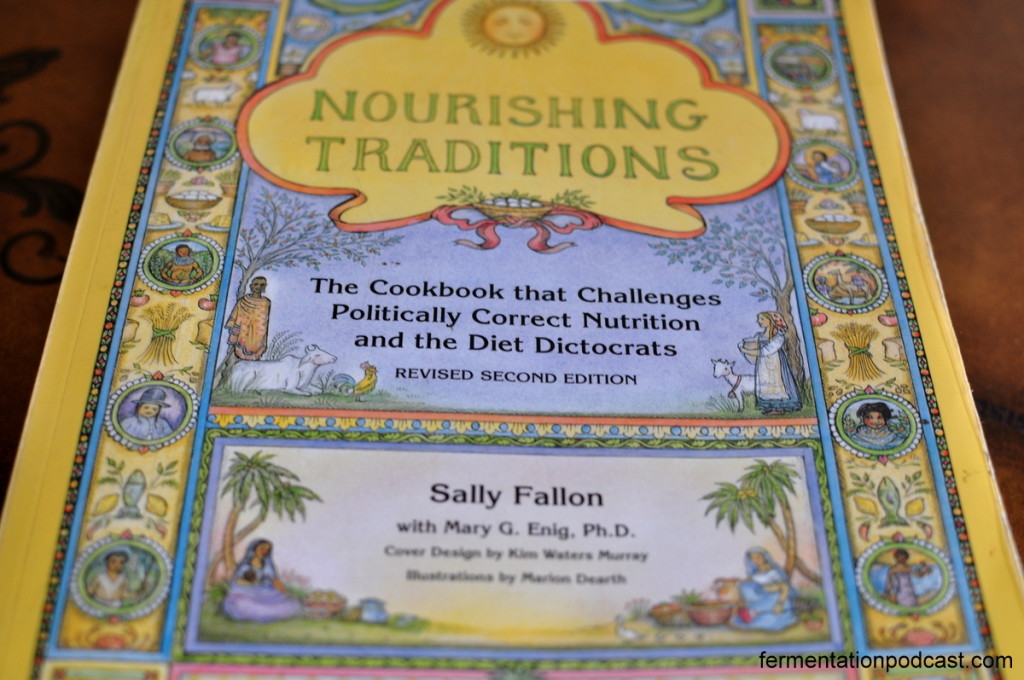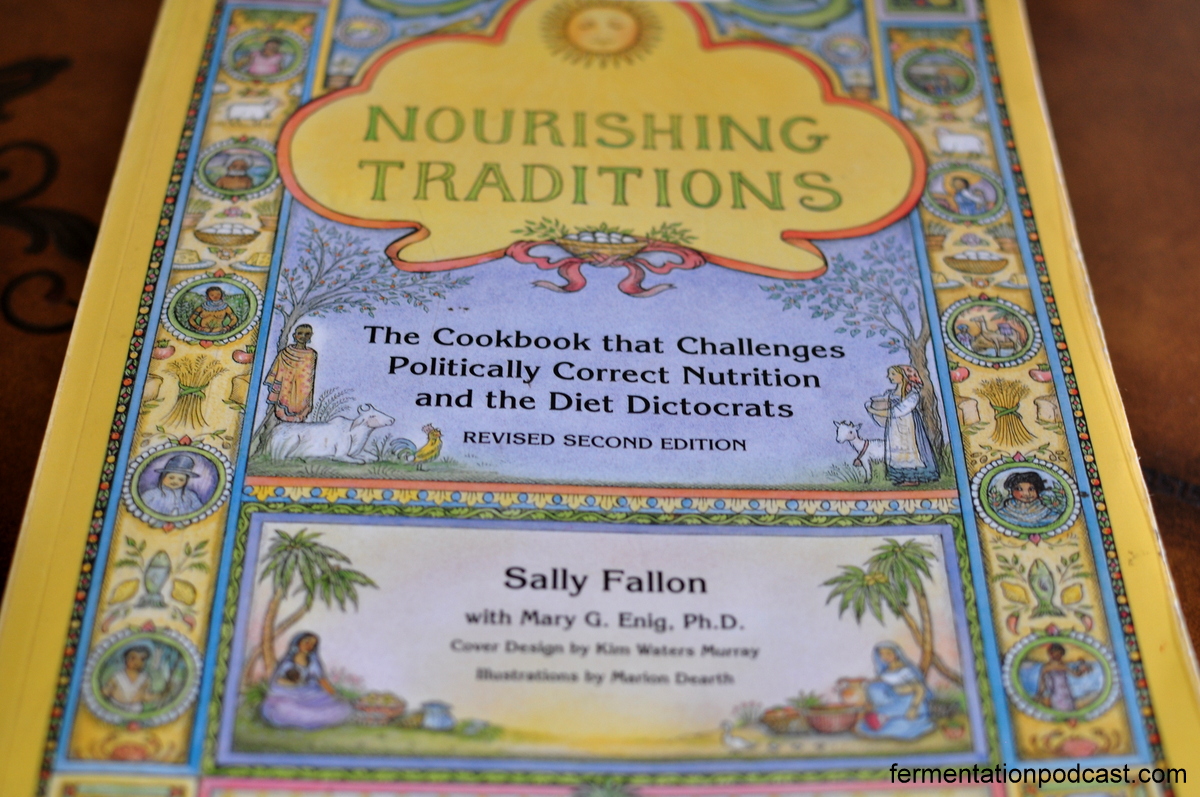 Today I do a book review on Nourishing Traditions by Sallon Fallon and Mary Enig. This book has been held in high regards by many homesteaders, fermentation enthusiasts, and generally by several people who want to eat more naturally and back to the earth.
While I don't agree with everything in the book, I feel there's a wealth of knowledge and for the Nourishing Traditions recipes alone it's worth a look. I go chapter by chapter just talking about the structure of the book and what to expect if you were to flip through it.
Sally Fallon Morrell and Mary Enig are co-founders of the Weston A. Price Foundation and advocate the consumption of unprocessed natural foods including traditional fats (animal and plant), organic fruits and vegetables, lacto-fermented foods including things such as sauerkraut and dairy products, whole grains that have either been soaked or sprouted, and bone stocks.
They are also opposed to veganism and certain parts of vegetarianism which although I don't support this stance, there are many good recipes that vegans or vegetarians would appreciate such as the sections on lacto-fermentation of vegetables, fruits, and grains.
TOPICS INCLUDED IN TODAY'S FERMENTATION PODCAST:
 Nourishing Traditions book introduction
The basics such as: fermenting dairy products, fermented vegetables & fruits, sprouted grains, nuts & seeds, stocks, salad dressings, sauces
Hors d'oeuvres and starters such as dips, salads, soups, raw meat appetizers, and gourmet appetizers
The main course such as: fish, poultry, organ meats, game, beef & lamb
A catalog of vegetables
Lunch foods, eggs, and Mexican style, and sandwiches
Grains and legumes
Snacks & finger foods
Desserts
Beverages including fermented beverages like kvass, ginger ale, etc.
Feeding babies, infant nutrition, and tips for successful breastfeeding
Tonics & superfoods
LINKS FOR TODAY'S SHOW:
I'd love to hear your thoughts on today's show so be sure to comment below or if you have an idea for the show, email me at paul at fermentationpodcast.com or just click on the Contact button on top of this page and fill out the form. I look forward to hearing from you!