Hey guys,
I just wanted to give you guys an update that recently I was interviewed by Heather Ingersoll of A Real Food Journey Podcast. We talked mostly on topics of fermentation and I give a couple recipes in the interview. It was my first time giving an interview so it's a little shaky but still has a lot of good information.
Check out her page and give it a listen!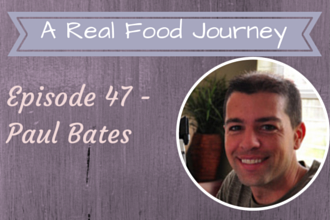 A Real Food Journey Podcast with Heather Ingersoll – This is a podcast that Heather created to share recipes and inspiring stories from a variety of different places. She loves learning about anyone that has an interesting food story and no matter what they believe when it comes to food, she's free of judgement. She has people on the show who love real food from several different walks of life including homesteaders, nature lovers, and backyard enthusiasts.
I'll start posting any interviews or press that I get from blogs, news sources etc. in the Press page on the top.
Thanks!