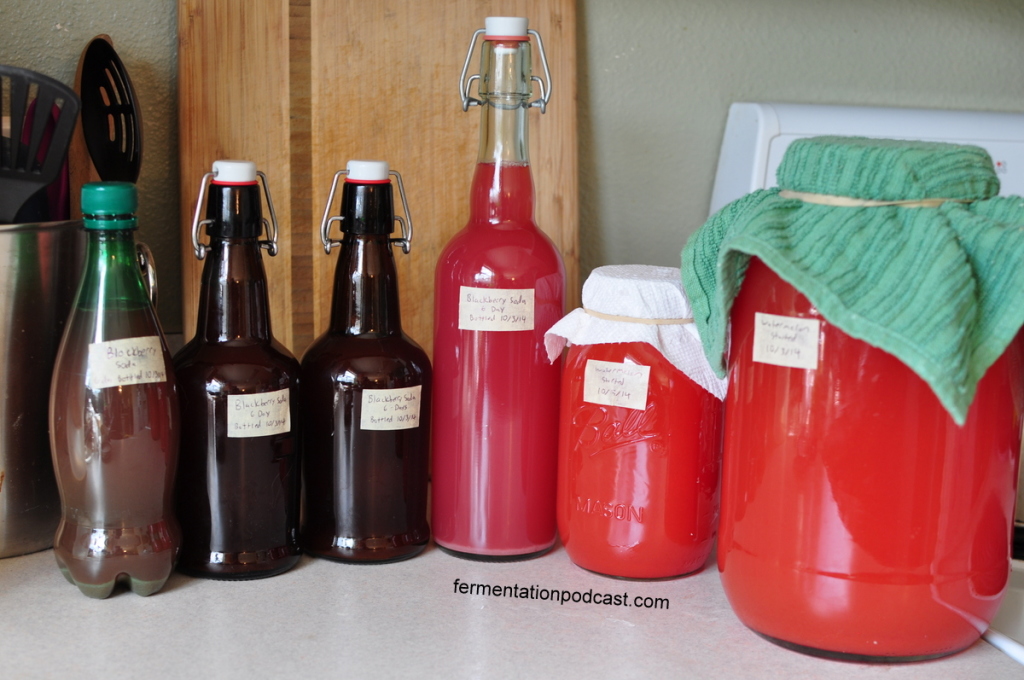 The other weekend at the farmer's market yielded some very cheap blackberries that were definitely past their prime, but were selling at quite a discount. The blackberries were 99 cents for a 16 oz container so I figured I'd pick up a couple and try my hand at making some blackberry soda.
At the same time, I've had a watermelon sitting around that I've been meaning to cut open but just forgot about it. Finally today I cut into it and it was just past its prime for eating so I went ahead and blended it up, strained and squeezed it through a nut milk bag and began the fermentation process for making lacto-fermented sodas with a ginger bug.
I'll have the recipe for the blackberry soda soon but this is what resulted today! Over 1 gallon of lacto-fermented watermelon soda and about 3/4's a gallon of blackberry soda. I'll probably infuse the watermelon with mint.  I'll keep you posted!